I just learned about Read-O-Rama today and because I'm a masochist I decided I'm going to try and participate and see if it helps me get some of my ARCs out of the way…so that I can request more ARCs…so that I can perpetually feel like I'm behind in my reading.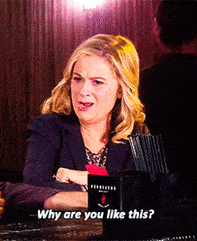 Anyway.
Here are the rules for Read-O-Rama. I got them from Lin so you should too. For my 7th book I'll probably try to do Baby Teeth, another ARC, but it will depend on how far I get in everything else. Most of these are between 300-400 pages, but I think Sharp is over 400. For #4, I picked Peter Pan simply because of its length.
Full disclosure: I did already start The Red Word, but I'm only 10% so I'm gonna count it. I won't read any more until tomorrow.
Are you participating in the read-o-rama?
Read 7 books
Pick a book that has the letters RAMA in the title/author: Our Kind of Cruelty
Book with LGBT+ rep: Sharp
Read one of the hosts choice: Peter Pan
New to you author: Night-Gaunts and Other Tales of Suspense 
Book released in spring: The Red Word 
Borrowed book: The Boy in the Black Suit